In the hopes of cultivating a more inclusive community surrounding art, science, technology, and accessibility at Georgia Tech, Birney Robert is curating two exhibits on campus.
The first exhibit ran from August 15 – October 14, 2022.

The

second exhibit will run for a few months during the 2023 fall semester (dates TBD).
Robert is passionate about showcasing science and technology through the vehicle of art. Over the years, she has been strongly influenced through her background in visual art, recent studies in museum anthropology, and current employment in the College of Computing at Georgia Tech. In working through the process of cultivating a nexus between technology and the arts, she asks:
How can art, science, and technology become more accessible to the Georgia Tech and Atlanta community?

How can Georgia Tech showcase its cutting-edge research through the medium of contemporary art?

How can barriers be removed in order to ensure increased access to art, science, and technology?

How can complex concepts be demystified in order to serve a broader audience?
Image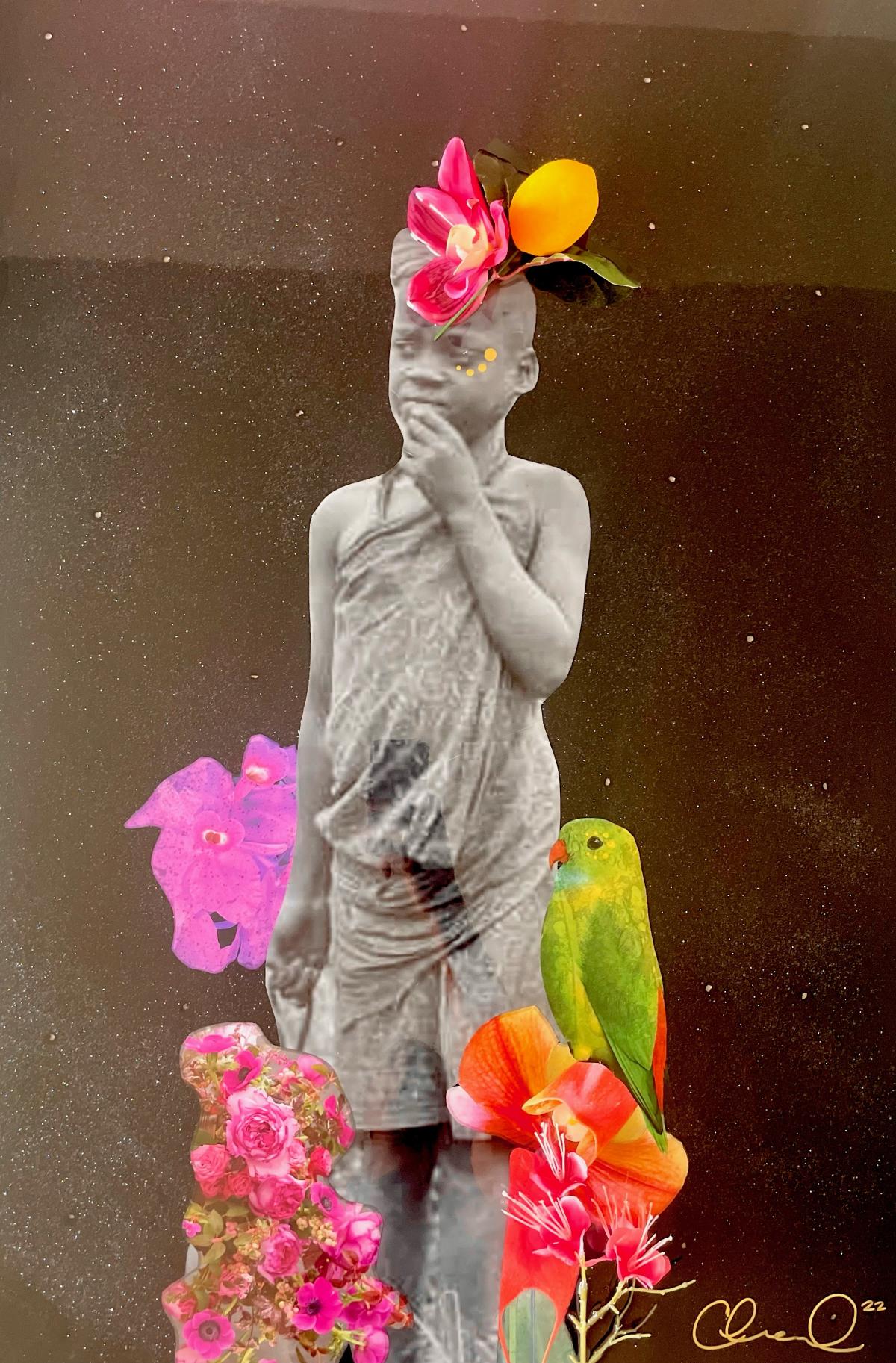 The inspiration behind these exhibits comes from Robert's thesis research for creating a museum and residency program for art, science, and technology at Georgia Tech and the City of Atlanta. A permanent museum and residency program would allow for a dedicated space to showcase under-represented research that often remains hidden behind closed doors within Georgia Tech. This museum and residency program would foster collaborations between contemporary artists and scientific researchers and exhibit their work.
Image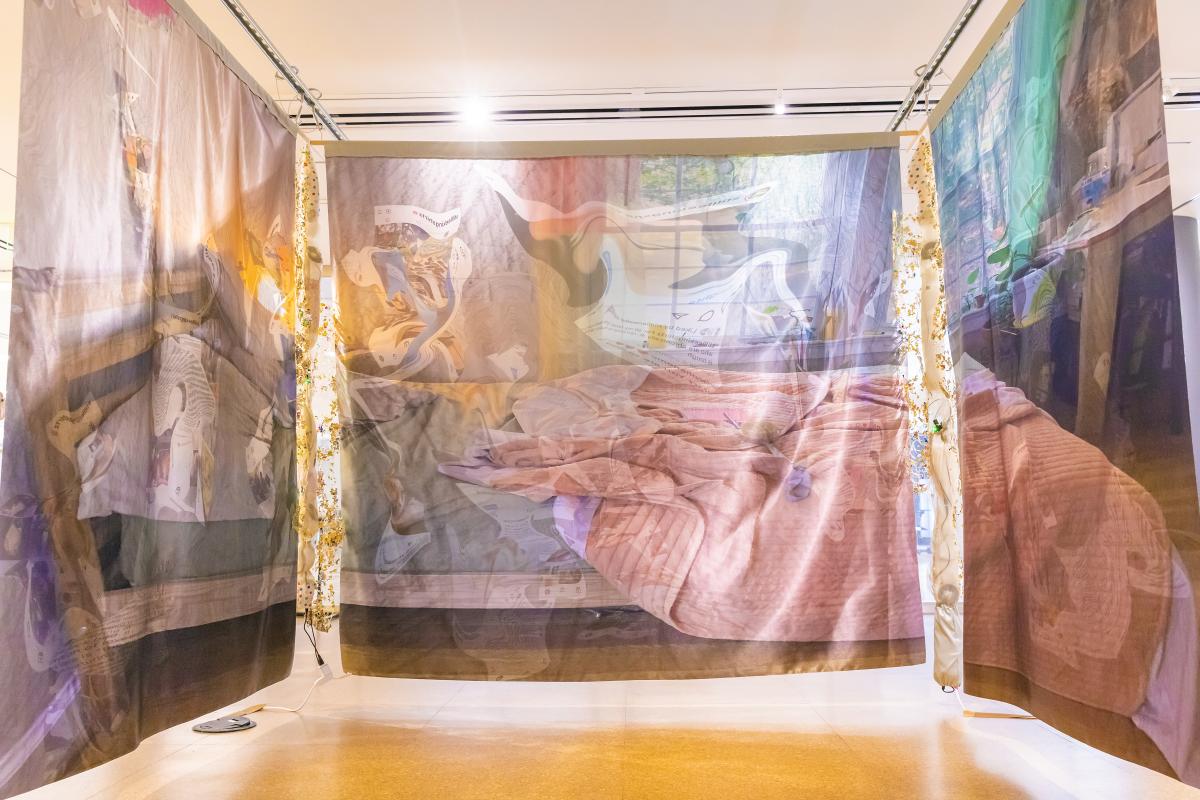 Image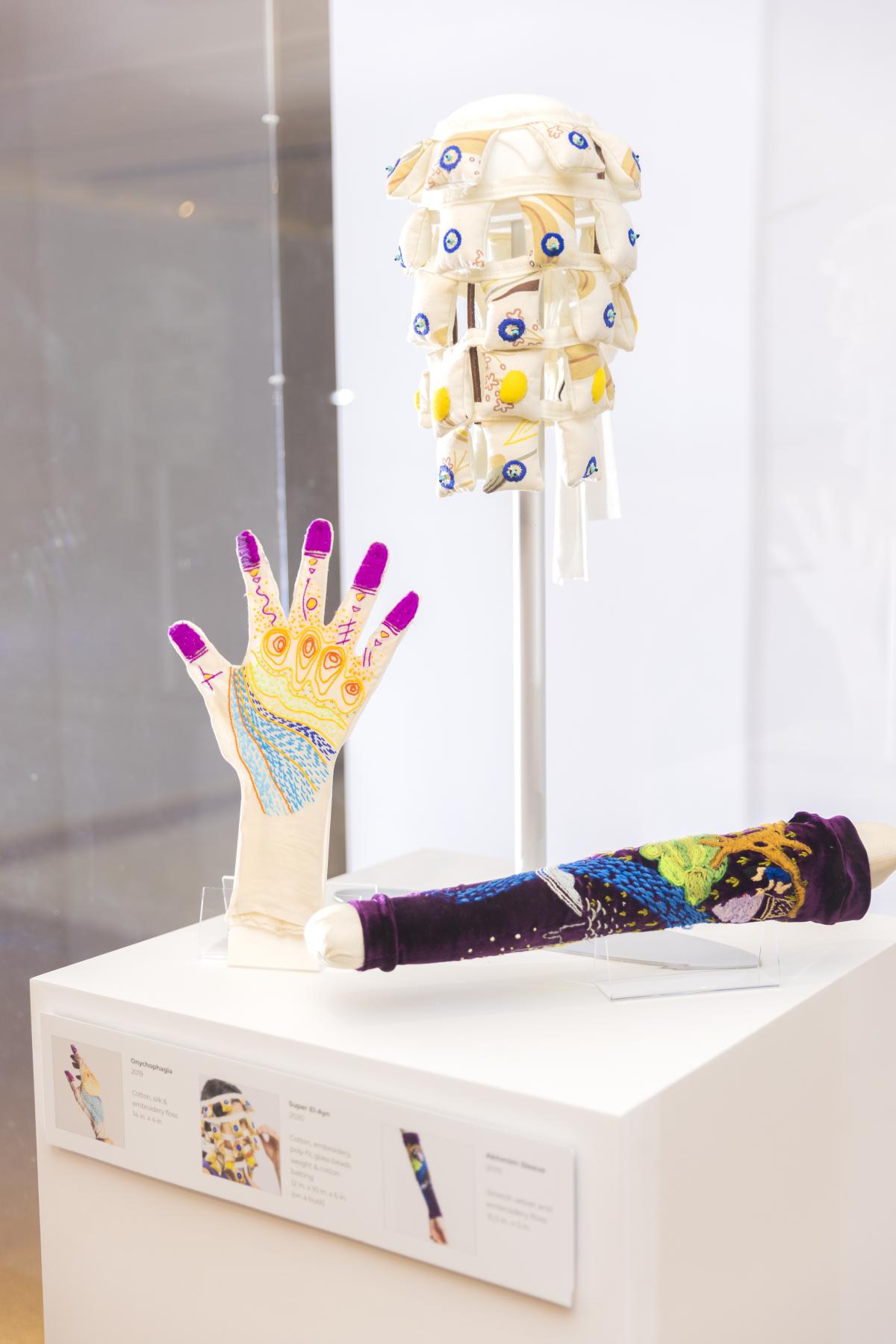 The aim of these two exhibits is to further cultivate partnerships between the art community and researchers, working at the intersections of science, technology, and accessibility. The work aims to provide an accessible experience for the surrounding community. Each exhibit has a public Open-Call-for-Artists (and researchers) to ensure access to funding and exhibition space are available to everyone. Each call is posted for approximately one month with a committee that selects artists based on specific criteria. These exhibits are free and open to the public, and would not be possible without the generous support from Microsoft and Georgia Tech through their accessibility research seed grant. It takes a village. Many people have worked hard to bring these exhibits to fruition, and continue to work toward bringing more art to more people in Atlanta.
A special thanks
To Microsoft and the Center for 21st Century Universities (C21U) for making this possible by believing in the mission of this endeavor. To all the committee and team members spending countless hours ensuring successful exhibits. To all the vendors used for these exhibits and events. And to the artists for bringing these visions to life with their talented work.
The listed organizations support this program.
The listing of corporate logos on this site do not constitute an endorsement by Georgia Tech.