Central to my practice is the goal of cultivating compassion, primarily through the tactile nature of my work and insistent use of crafting traditions and techniques.
These traditions and techniques are rooted in cultural multiplicity stemming from my Americanized Egyptian culture and my economically marginalized upbringing as a first-generation American.
Diagrams of a Body in Space II is a collection of tactile experiments, all conceived of as dimensional diagrams on the spatial qualities of experience.
They are devices for extending the self into our real and metaphysical worlds. Specifically, they look at the conditions created when experiencing anxiety, memory, and the passage of time. Onychophagia is the medical term for nail-biting, which is also the name of one of the pieces. It is an exploration of comforting and celebrating a compulsion rather than always trying to fix it: touching the dimensional embroidery or squeezing the velvet. Could these devices be an alternative to anxiety medication?
Image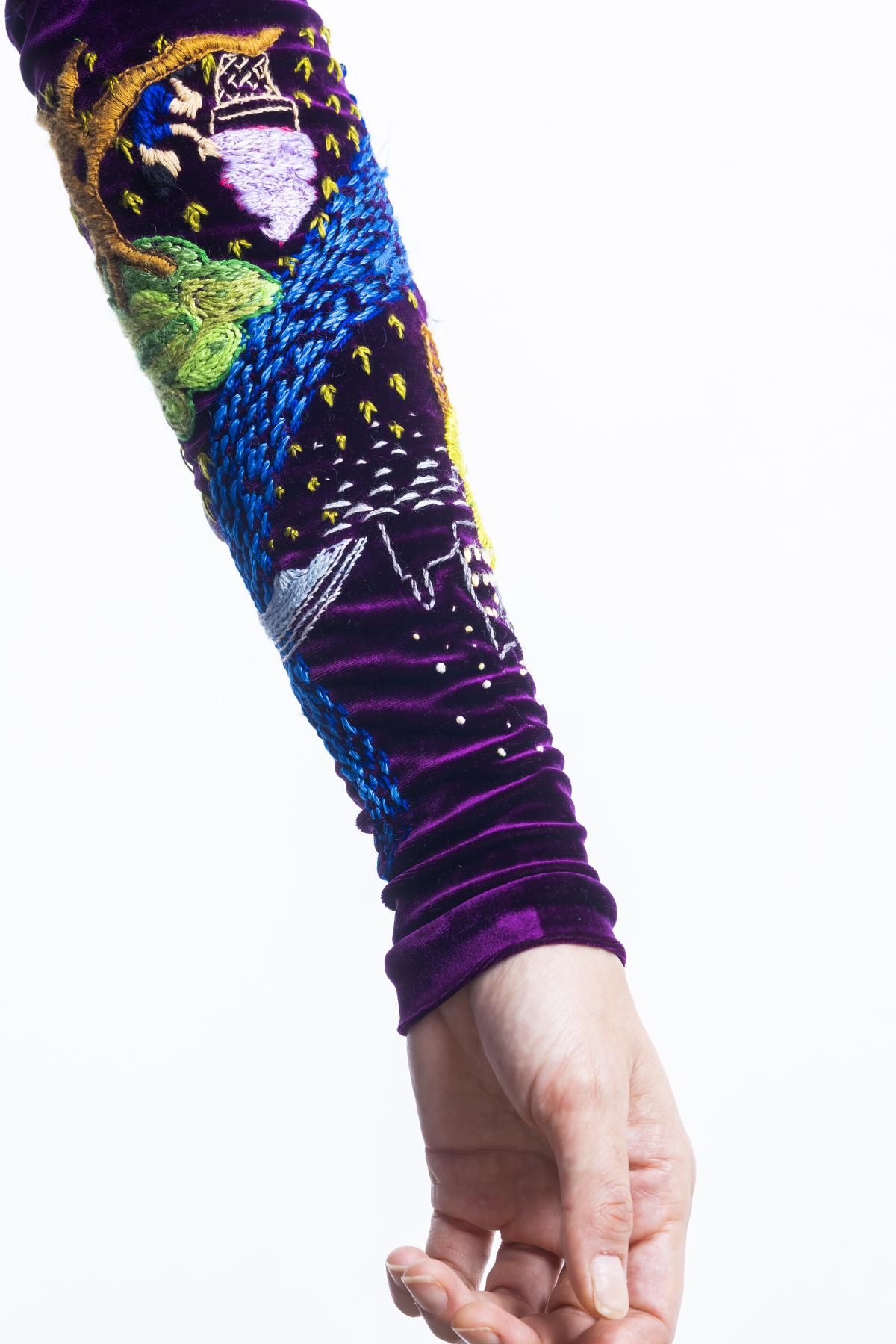 Image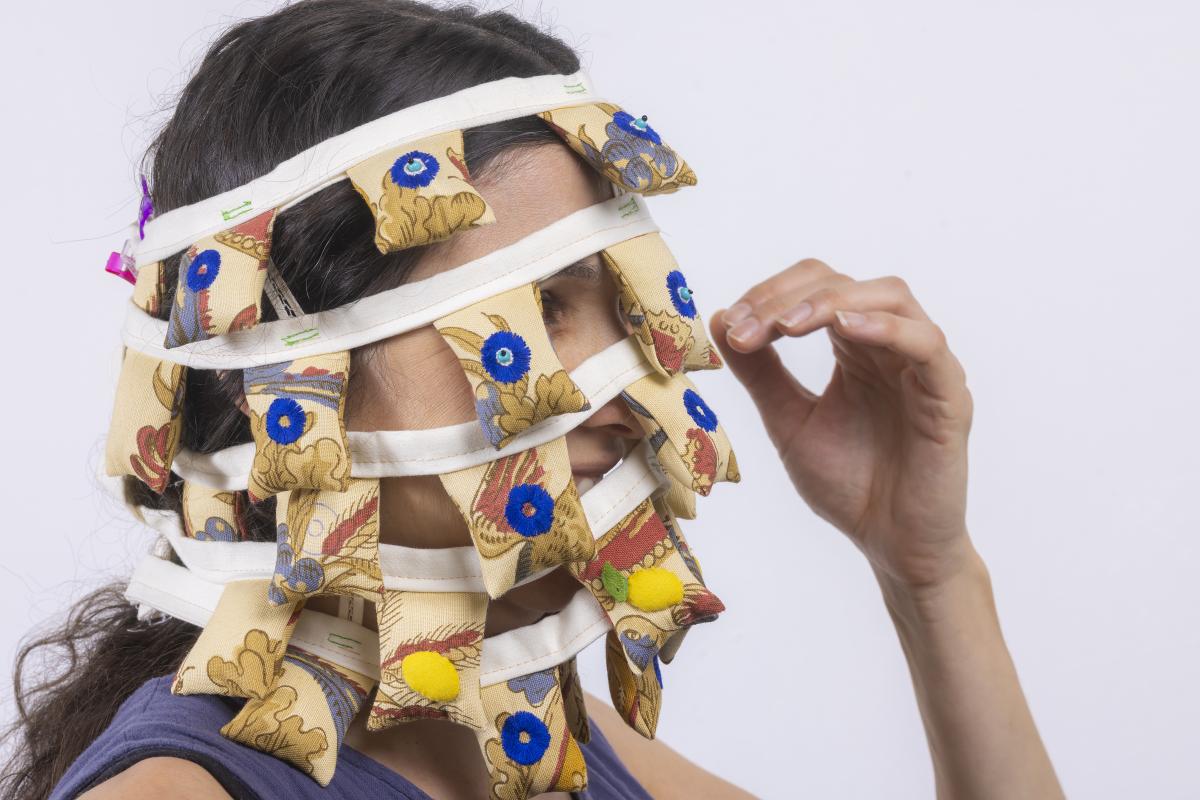 Hand crafting is an intentional part of my process.
The handmade and its evidence - hand stitches, beading, sculpting etc. - encourages bodily awareness and recognizes cultural context. There is a concern in my work for what may be lost if the handmade becomes obsolete as digital fabrication tools replace handcrafting in functional design. I use the digital within one of my handmade pieces, Wristwatch, which reframes time telling to be more inclusive of all bodies and abilities. This work is part of Experiments in Horology, an ongoing project that explores other ways to tell time through touch and tactile indications. This project confronts the ableist structures woven into the experience of space and objects and shines a light on exclusion based on physicality. 
Image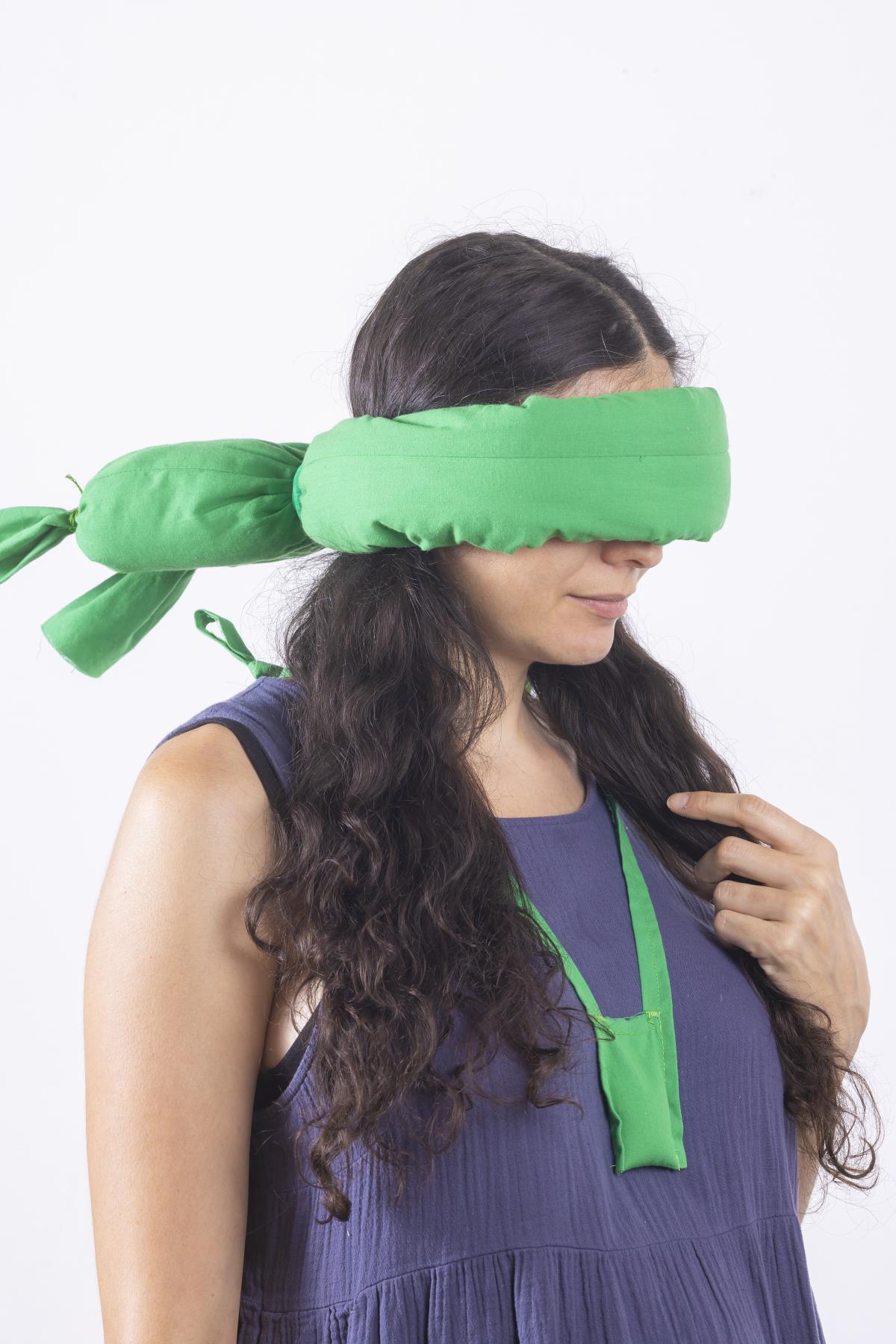 Image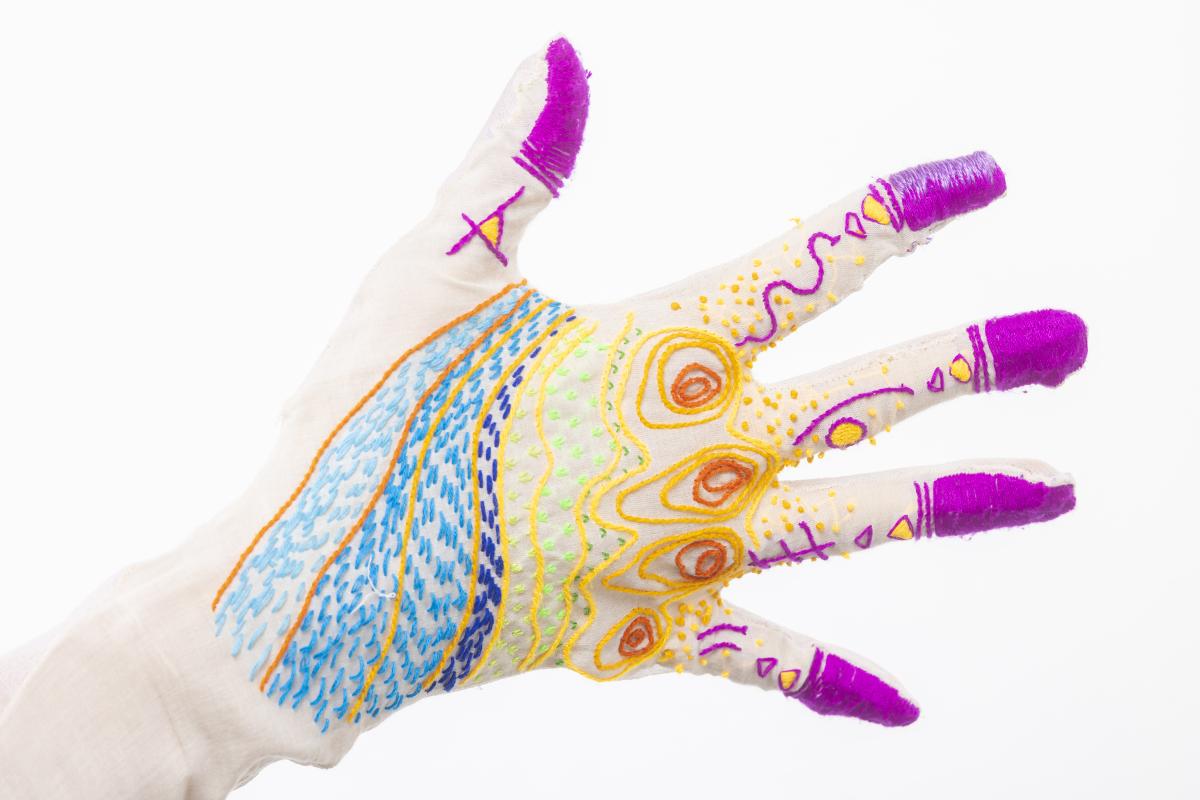 Image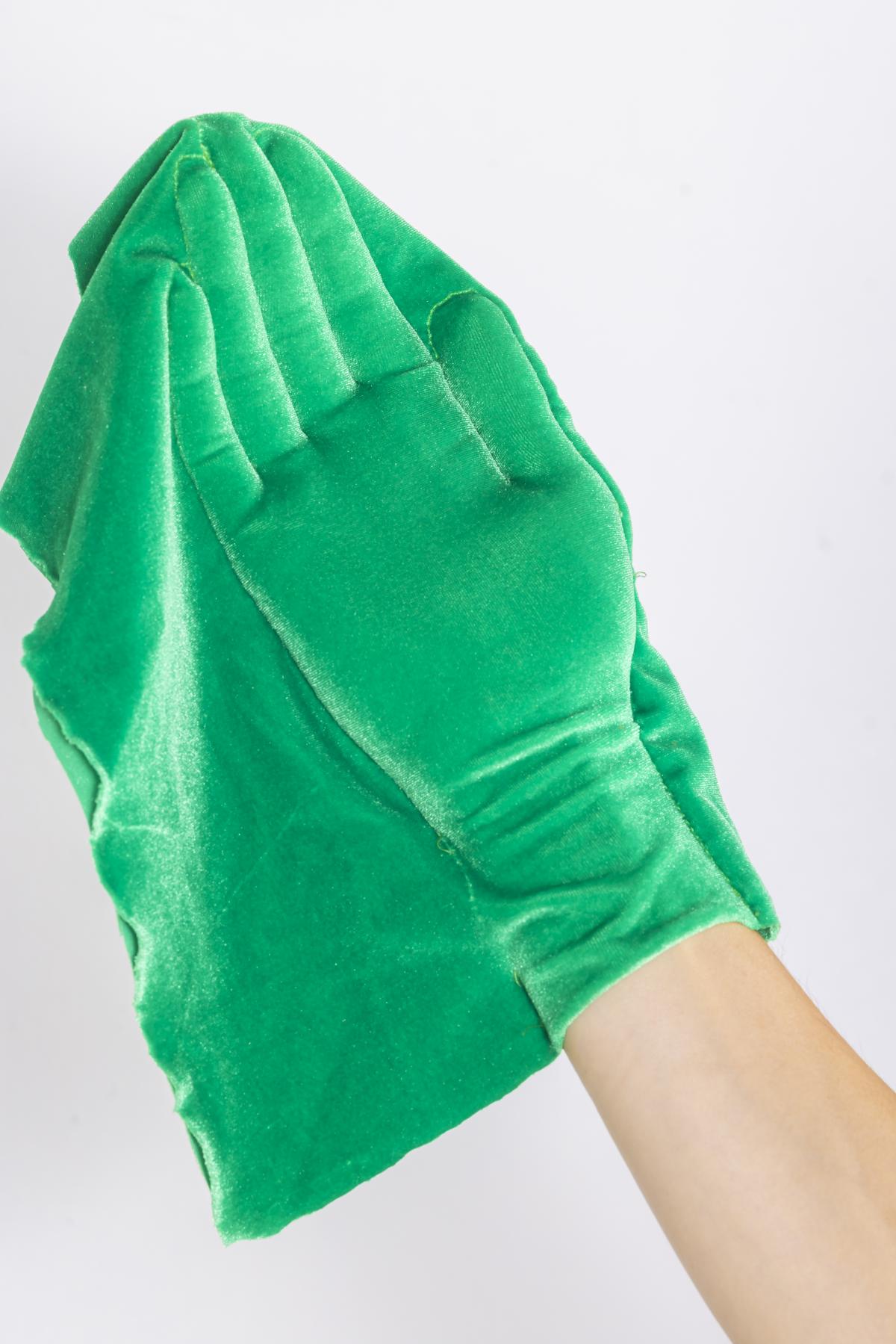 About the Artist
(Emma)nuelle Chammah is a sculptor and designer based in Atlanta, GA.
She earned a Master of Architecture from Tulane University in 2007. Her early wearable artworks were exhibited and performed in New Orleans, LA and Brooklyn, NY. In 2010, she completed a Digital Sculpture Residency at the School of Visual Arts in NYC, and went on to work in New York and California for agencies in architecture, art fabrication, theater and fashion.
While building her art practice and working in the cultural arts, she developed expertise in creative placemaking and community art. Currently, Emma continues her radical use of fabric in many forms including wearables, tapestries and sculptures.
She completed residencies at The Hambidge Center, GA and the Penland School of Craft in Penland, NC. Her work has been shown at the Oceanside Museum of Art, the Atlanta Contemporary, MINT Atlanta and the Museum of Contemporary Art of Georgia. Forthcoming in 2022, her wearable pieces will be shown at the Mint Museum in Charlotte, NC for the "Coined in the South" exhibition and preparing new work for a solo exhibition at MINT, and an immersive installation in the shedspace at Whitespace Gallery, both in Atlanta.
She is currently an Artist-in-Residence in the Atlanta Contemporary's Studio Artist Program.
Image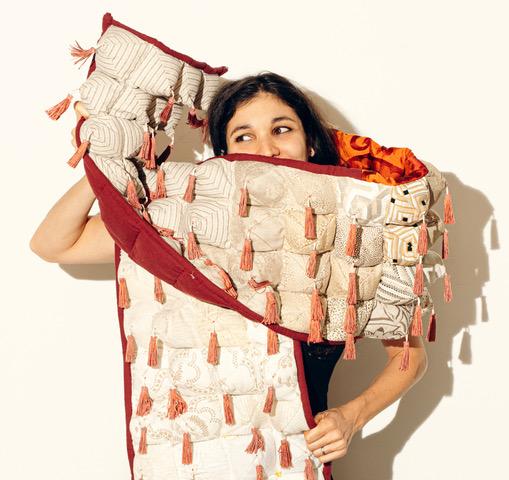 Image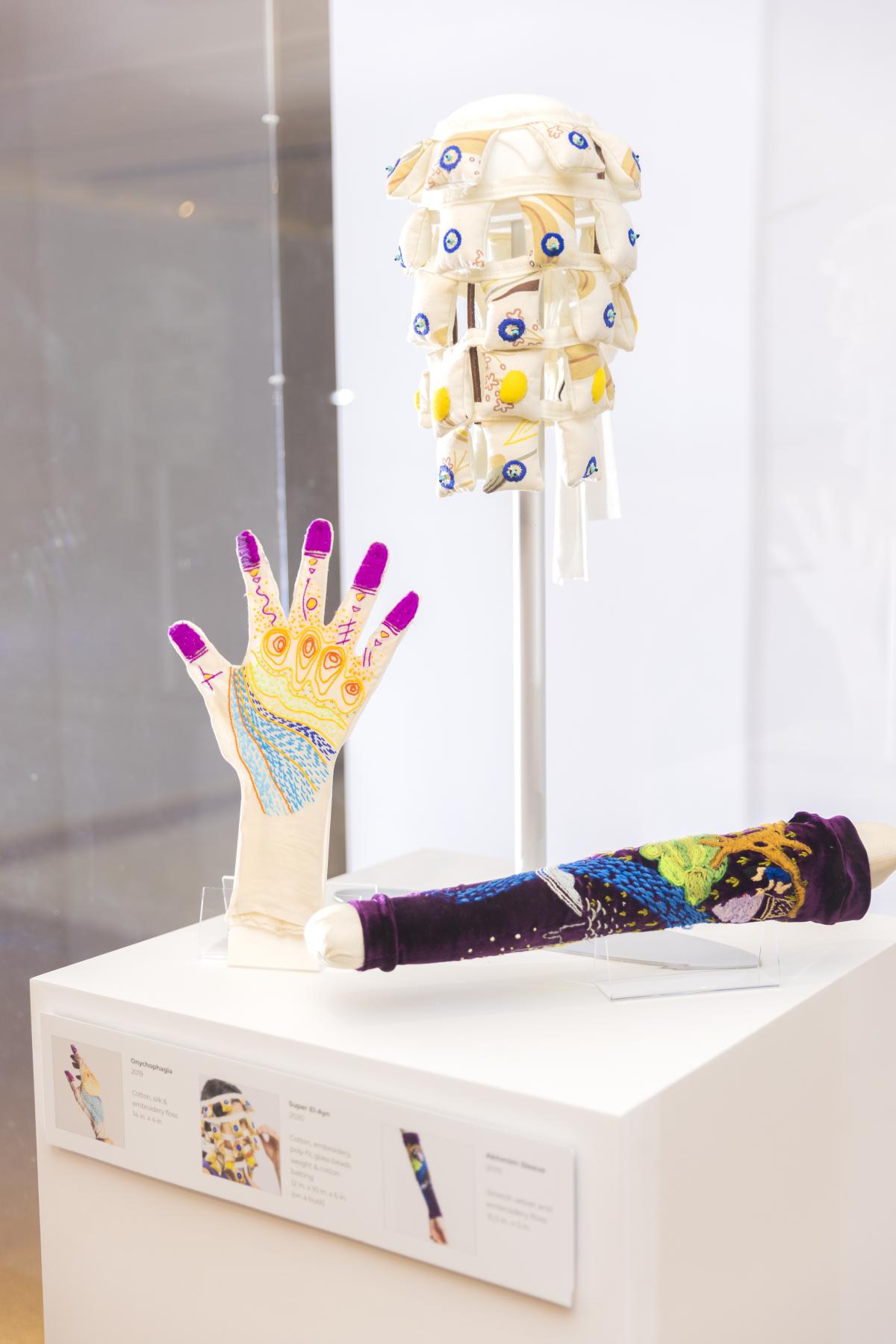 Image