In my work I explore ritualistic, spiritual, and memorial dimensions through my heritage as a woman of Caribbean descent. Through the integration of tech, spirituality and art, my work focuses on themes of the divine feminine and the African Diaspora.
Art and Tech merge as plugins that enhance the interoperability of my spiritual practice. Accessibility has been an ambition chased for generations, and the digital divide is no different than the allocation of resources through red-lined, zip codes, and other forms of systemic racism and biases present in society. I challenge the digital divide in my work through my usage with technology for a spiritual experience.
Blank Space (medium)
(text and background only visible when logged in)
Today, a person's digital fingerprints are as insightful as their maternal DNA traits.
Digital privacy is a thing of the past as the tech advertisement industry finds more ways to track our digital activities and characteristics, forming profiles on us that help them identify us as a fingerprint would. Though this reality is daunting and intrusive, I find hope in the communities built online through the advances of this same technology.
Through collaging of photography, poetry, and sculpture, I create artworks that draw inspiration from the invisible and the visible realms. The LED diodes that line the art emit the auras of my subjects and respond specifically to the sound frequencies produced when in proximity. My work invites the viewer to go beyond the physical, to feel what I am creating on an emotional level.
Image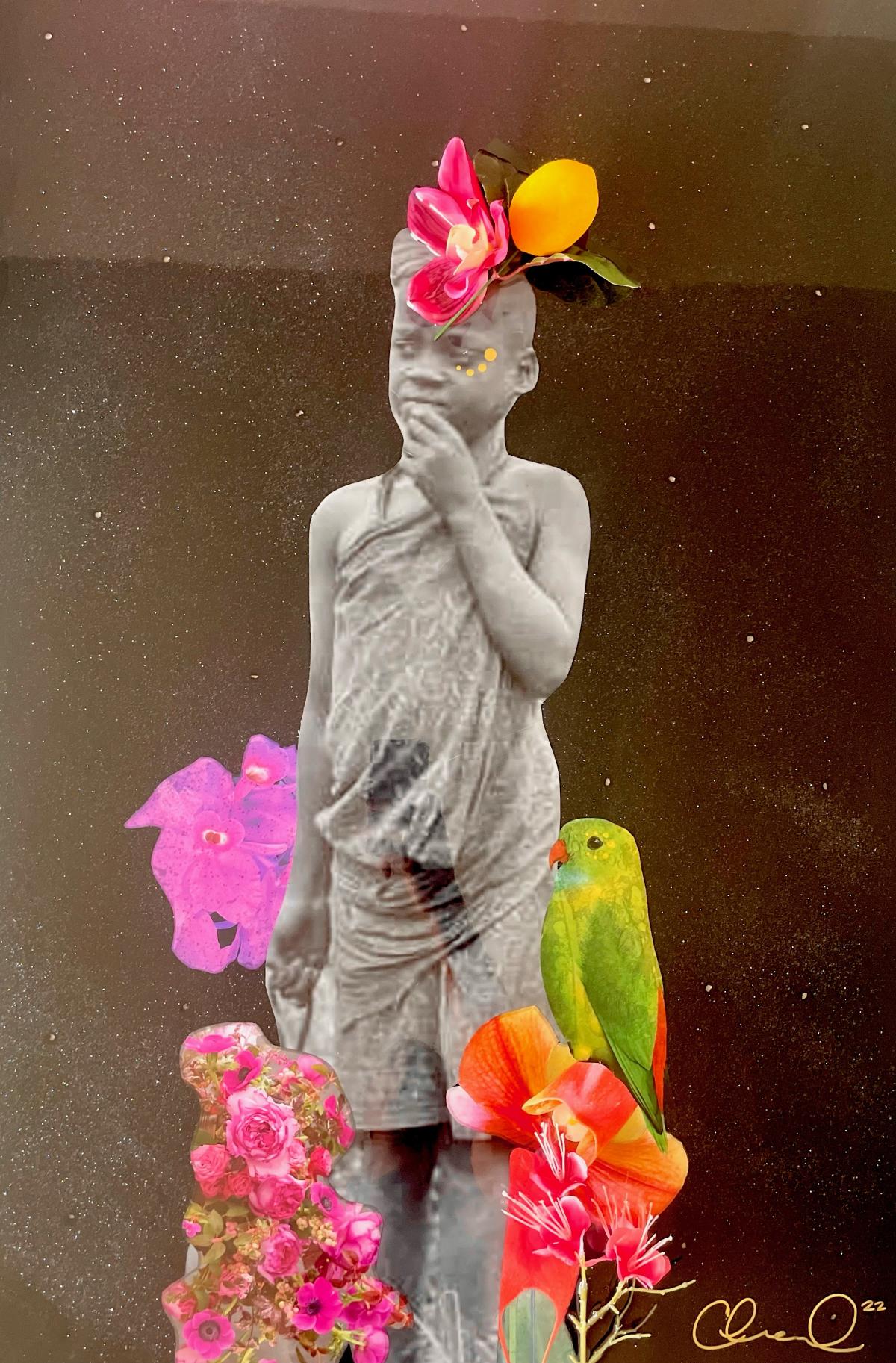 Image
Image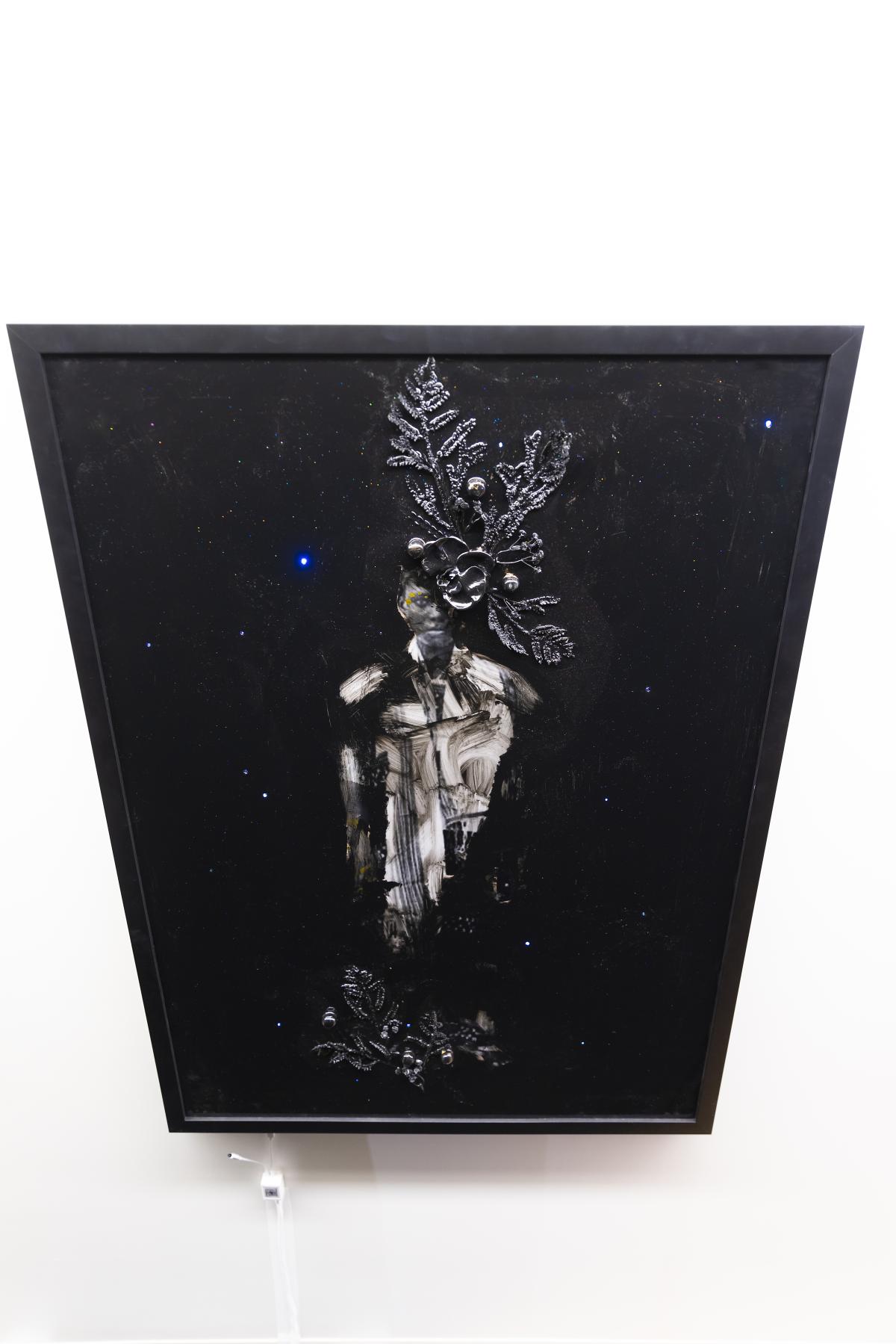 Image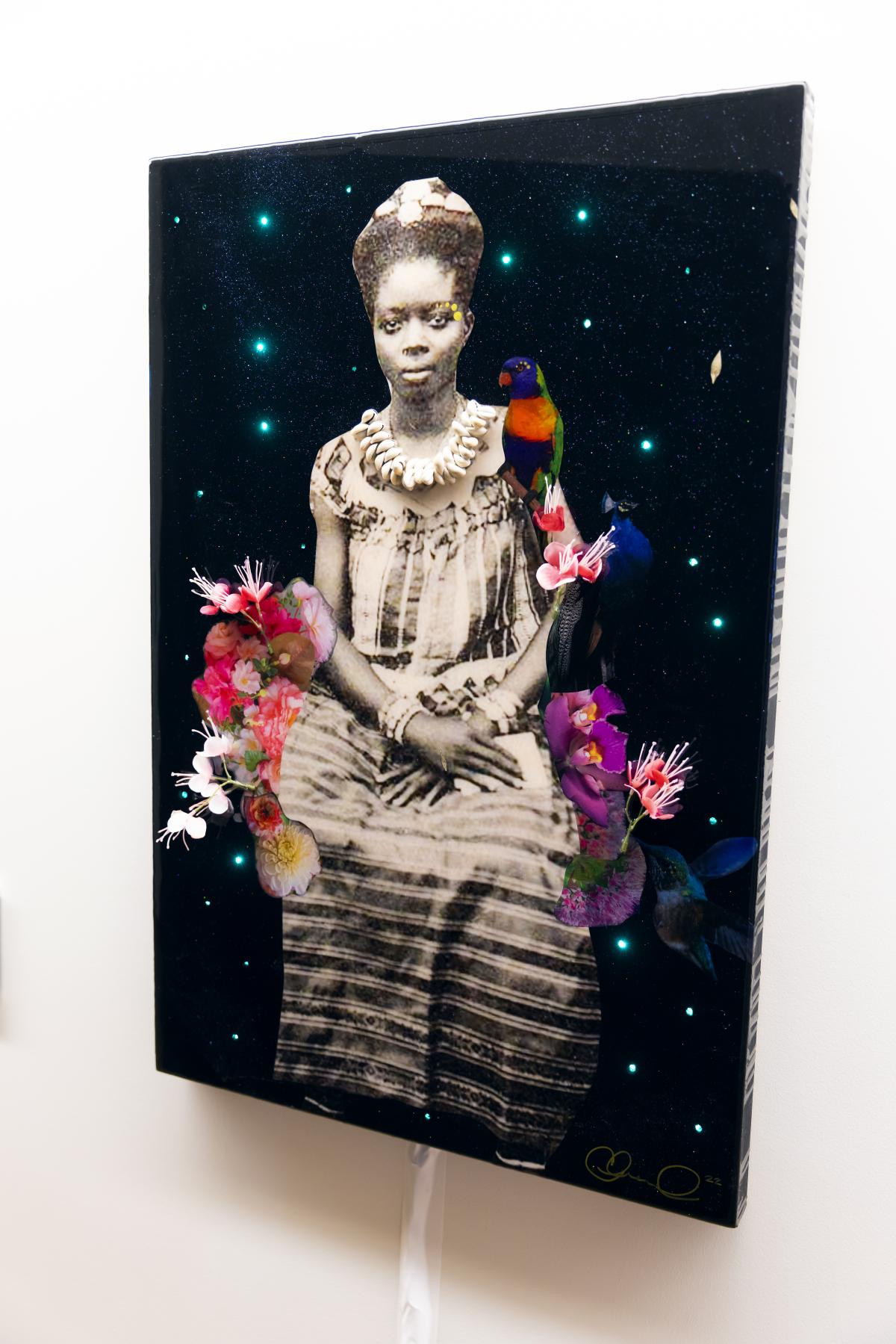 About the Artist
Chanell Angelique Skyers (she/her) is a multidisciplinary artist of Caribbean descent, based in Atlanta, GA. Angeli's mixed-media practice centers around the woven energies of diasporic religions, the flora representative of her childhood, and her Caribbean heritage. Her work creates an immersive and textured experience by using collage, sculpture, photography, and poetry.
Angeli has shown work in solo and group exhibitions such as: Portals in the Matrix (2022) at Jennifer Balcos Gallery, Soul of Music (2022) at the National Museum of African American Music, Mother Nature (2022) at the Core Club, One Hundred Years Later (2021) at the Cultural Arts Center of Atlanta, and So We Begin (2021) at the Atlanta Contemporary Art Center. Additionally, Angeli was the winner of the MvVO Art Ad Show (2022) where she displayed at the Westfield World Trade Center in Oculus, New York, NY.  Angeli received top honors and a specialty Clio Award.
Image