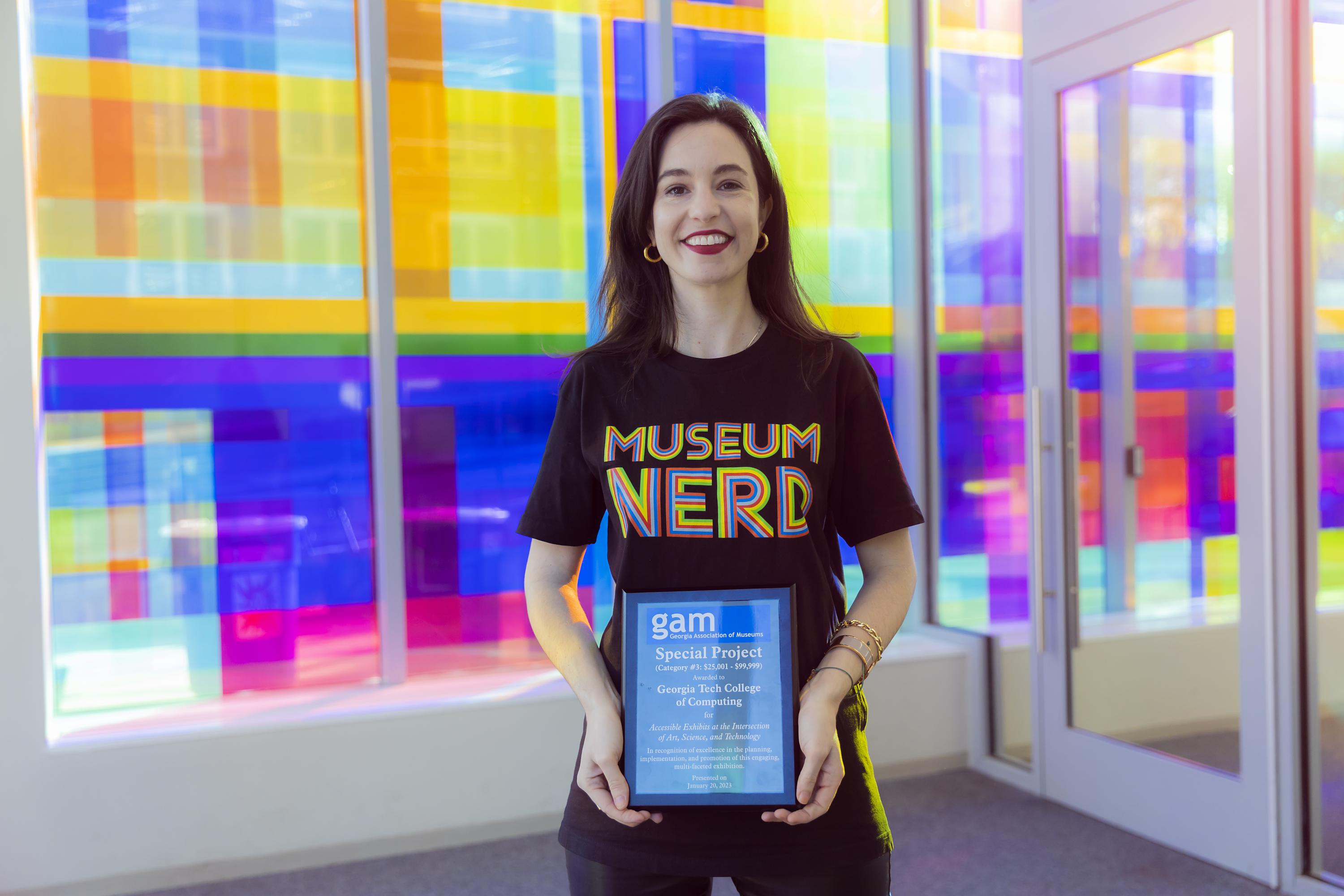 Feb 16, 2023 - Atlanta, GA
The award honors Extension of Self: What it Means to be Human in a Digital World, an exhibit curated by Robert, who works as an events coordinator for the College. The award recognizes special projects that "demonstrate scholarship and originality contributing to the cultural fabric of the state," according to the GAM website.
The exhibit was on display in the Georgia Tech Library from August to October last year and featured six interactive digital art installations, including one by Assistant Professor Ashutosh Dhekne of the School of Computer Science. Each installation considered ways in which technology has become integrated into our lives, with a special focus on accessibility. The exhibit had nearly 1,000 visitors, including eight classes of Georgia Tech students brought by their instructors.
"I think art can be another avenue for making knowledge at a top-tier research university," Robert said. "I know I learned a lot."
In the process of curating the exhibit and other related programming, Birney Robert worked with Robert "Trey" Quinn, president of the GT Able Alliance, which is a student group dedicated to improving disability inclusion on campus. She also consulted with the Center for Inclusive Design and Innovation. Full Radius Dance, a local dance troupe that includes and challenges people of all abilities, performed at the opening.